Go & Catch Feeder Team had a knock -up on Marina in Athy at the weekend. Some great bags were caught with the top five anglers all making more than 10lbs. The top 3 all had more than 15lb each. The bags were made up of a mix of roach and some perch.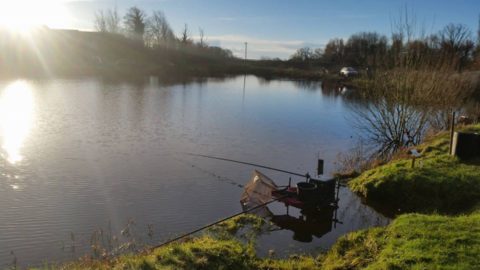 Conditions were clear and and bright with the and although there was some colour in the water the level was not too high at all.
The results are as follow:
1st Donatas Nekrasius- 7.66 kg
2nd Robertas Zilaitis- 7.38 kg
3rd Andrius S

imbelis- 7.12 kg

4th Kevin Norcliffe- 5.34 kg

5th Darius Karaliunas- 5.32 kg
Go Fishing with Go&Catch…
Go & Catch Feeder Team is a Lithuanian fishing club guided by the principles of Catch and Release fishing. Find out more at the their website.
Go & Catch Feeder Team
Web: http://www.goandcatch.com/